Property Management Maintenance Automation with Property Meld – #DoorGrowShow
CEO Ray Hespen automates the maintenance process between vendors & tenants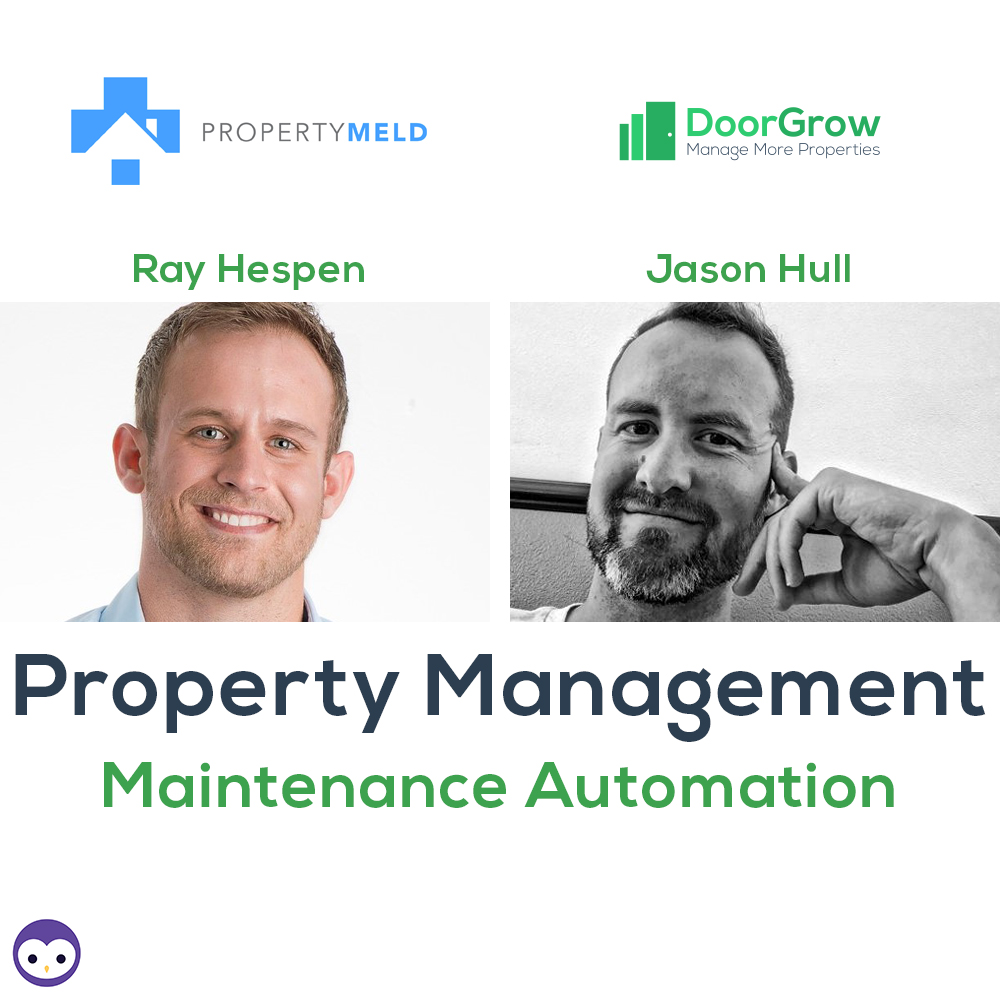 Note: Video (and a coupon) at end of article
Most property managers see maintenance calls as an inevitable hassle, the cost of doing business in residential real estate management. In fact, the average property firm spends anywhere from 10 to 25 hours handling maintenance-related tasks every single week—that adds up to a whopping 1,300 working hours each year. Even services that initiate maintenance or field the requests only start the process.
What if there was a way to automate your incoming maintenance requests, eliminating the time you spend coordinating with vendors, checking in with tenants, and following up at the end of the day?
Enter Property Meld, a revolutionary automation platform that is dramatically changing how property managers schedule maintenance work. Once you have a maintenance request Property Meld automates the rest.
What is Property Meld?


Property Meld is a powerful, cloud-based platform that removes the traditional legwork from the maintenance equation. When maintenance issues occur, tenants submit a request for assistance and your offices are notified. Simply assign the request to one of your trusted vendors, and Property Meld takes care of the rest.
Vendors and tenants use the platform to choose a convenient appointment time, eliminating endless back-and-forth on your end. After the work is completed, Property Meld even follows up with your renters, making sure everything took place without a hitch.
Why Should I Use It?
Automating your maintenance process represents a huge array of appealing benefits for your business. Imagine what your team could do with an extra 25 hours of working time each week—from expanding your door count to streamlining your tenant screening process, kissing the maintenance hassle goodbye frees up plenty of time to focus on more important matters. Best of all, you won't need to hire new staff members as you take on more rental units.
Is it the Right Fit for Me?
Property Meld is a versatile, scaleable solution that works for property management firms of all sizes. Some of the other benefits of the platform include:
Vendor-Friendly: Many low tech vendors aren't accustomed to using digital management tools. Property Meld uses both texts and emails to coordinate with tenants and vendors, outside of the app itself.
No Installation Required: Unlike most apps that require tenants to jump through a million hoops to get started, Property Meld doesn't use a lengthy download or sign up process; instead, tenants can get started on any device, using the convenient web app.
Affordable Pricing: Unit-based pricing makes Property Meld appealing, regardless of your door count.
Plays Well with Others: Already using a tool like Propertyware, Appfolio, or Buildium for maintenance requests? Perfect! Property Meld works seamlessly with many of the most popular property management software suites.
Watch the Interview to Hear Jason Ask The Questions He Knows Property Managers Want Answers To
Learn more about Property Meld in this enlightening chat with Ray Hespen, Property Meld's CEO.

How do I actually use this software?
I already have X, Y, or Z—why do I need Property Meld?
Do small property managers need Property Meld?
A lot of my vendors are super low-tech. How do these guys that aren't tech savvy adopt this technology?
Is this system as easy as text messaging? How does the communication between tenants and vendors work?
Why isn't there an iPhone/Android app?
Can one vendor use this platform with multiple property managers?
How does Property Meld handle emergency repair situations?
Here is a coupon for readers of our blog for 15% Off Property Meld for 1 Year!: OPENPOTION9189