Last Decade Called... They Want Their Website Back
Our competitors are years behind us. Our focus is different.
Is Your Pretty or "New" Website Actually Old or Ineffective?
The lifespan of a typical web design is only 2-3 years, after which a site starts looking a bit stale. You may have just purchased your website, but often it is using a design (or at least a style) from 5 years ago. This means your business looks dated and likely is lacking modern layout and tactics to squeeze more leads out of your existing website traffic.
Or, perhaps the design is new & pretty, but it isn't optimized to capture leads. We are always keeping up with the latest trends and research to make sure you have a site that can hang with the best of them.
How Much Business Are You Missing?
Take the Quiz & See Why Your Current Site Is Costing You $1000s
What's Your Website's DoorGrow Score?
You are likely not aware how bad your website is at capturing leads. Even if you have great search engine rankings & a good amount of leads coming in, your site could still be severely under-performing. A poor DoorGrow Score that means your site is wasting a portion of every marketing dollar you spend to get people to your site. Imagine if you were getting more leads & your site were effective. Find out your website's DoorGrow Score and get clear on where it is falling short. 
A+ (99%)
Does your website convert visitors into leads?
Typical DoorGrow Website Score Results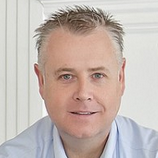 "I have to say that working with [DoorGrow] is quite honestly the best decision I've made in regards to my property management business."
- Patrick Boushell
Why Savvy Property Managers Choose DoorGrow
We're Marketers 1st, Designers 2nd.
Most web designers are either programmers or graphic designers. Programmers focus on adding lots of software, while designers focus simply on making a site pretty. Our focus, first and foremost is on marketing. DoorGrow is lead by people with marketing degrees & our focus is on the making the website effective at its primary job - making you money.
We Write Sales Effective Copy
Most web design firms build an empty shell & then ask you to provide the equivalent of a 100-page term paper. We find most property managers are busy & are not savvy at writing copy for the web. Pretty websites without effective copy, are a waste of money. As professional copywriters we will work with you take that burden off your shoulders & write sales-effective copy for your website. 
Optimized For Leads to Get More Doors
Our sites are built to get leads and properly target potential new client/owners, rather than mainly tenants. We are always learning and we follow the latest conversion research to build sites that are effective at turning visitors into clients. Make sure to get your website's DoorGrow Score.
True Responsive (Mobile-Friendly) Design
Our sites are responsive, which means they work on any size screen, including iPhones and tablets, without an annoying "mobile-version". Our competitors claim to have responsive sites. Test them by grabbing the edge of your browser and see if the page adapts as you shrink it smaller and smaller. Most won't.
Better Planning & Discovery
Most designers spend little time uncovering real needs and build you a bridge to nowhere. We make sure to get to know your business, your target groups, & your competitors. We work with the best property management firms in the nation, which gives us unique insights. During our time together our goal is to uncover ways to improve your processes, save you money, & grow your business. 
Let Us Transform Your Business
Jon's Entire Lifestyle Has Changed
Hear how Jon Westrom, a 20 year veteran of real estate & property management, has completely changed his lifestyle after just a few months of doing our Seed Package.
Sterling Can Hardly Keep A Straight Face
Hear how Sterling Davis worked for 3 years to get his first 50 doors & then started working with us. He has added 30 new doors since singing on a couple months ago & landed 20 single-family-homes in a single month as a result of signing up for our Seed Package.
Features That Make DoorGrow Sites Unique
We don't want to brag. Well, actually...
Get a Website Built for Leads
We Know Property Management Websites
It's time to trade in your old website for one that is far more effective.