2016 Property Management Industry Trends in the United States with Steve Murray of REALTrends
as Presented by Steve Murray of Real Trends at the 2016 NARPM Broker/Owner Retreat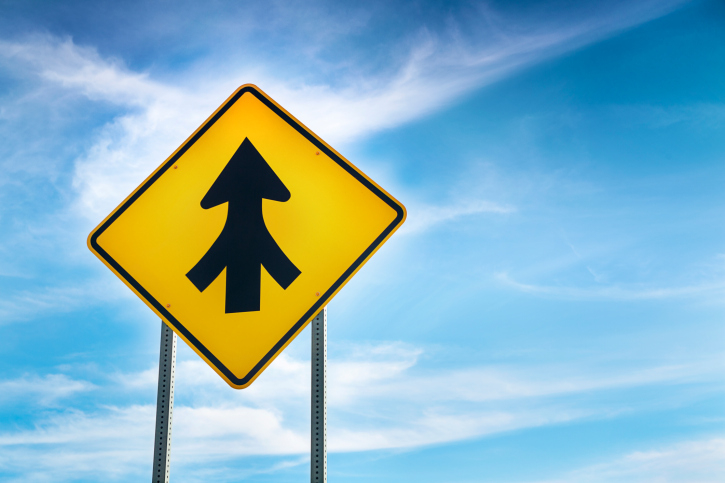 NOTE: Be sure to check out our interview with Steve Murray on our #DoorGrowShow podcast episode #12 or the the raw video interview where we discuss the information below: Examining the Future of Property Management with Steve Murray
A Future of Growing Opportunity, Competition, Costs, Technology, Franchising, & Consolidation
Steve Murray of Real Trends provided data supporting a positive outlook for property management growth at the Broker/Owner Retreat in Las Vegas this year. As showcased in our previous article 2016 Rental Housing Demographics in the United States the rental market is going to continue significant growth, which means property management and buy-&-hold investor opportunity is going to grow. Many people will be getting into property management as the industry grows.
Staffing A Growing Challenge
The data below clearly illustrates that there is big opportunity for growth, but also that there is a significant challenge brewing in terms of staffing. Companies that leverage technology effectively will be able to compete, while others will see their margins eaten away by rising staffing costs. He mentioned that any staff members under $50,000/yr salary should be moved back "on the clock" as hourly employees rather than salary.
Insights Into Targeting Owners
What I found interesting was that most investors own 1-2 properties or more than 8. There seems to be a gap there. Why? It seems to be that investors don't sit long in the 3-8 door range, they either get out of dealing with rentals, or they go in deeper rather quickly. This means there is an opportunity for property managers that can connect with investors.
Also notable is the factoid that the majority of real estate investors with 1-4 properties do their own management, but once they get more than 4 doors they look for property management firms. So finding/targeting investors with over 4 doors would be ideal & likely easier to convert to becoming a property management client.
Consolidation & Franchising
He pointed out that Real Property Management, the largest franchise has had 25 years and achieved very little penetration.The future franchise that will have the most success will model Keller Williams and focus 30-40% of their time on technology and will create the ultimate platform package that does everything. Now large brokerage franchises are getting into property management. The 20 largest residential property management firms have less than 5% of total industry revenues. If it shapes up to be anything like real estate, the top 20 will only hit 10%. This means there is still plenty of room for people to start property management businesses. Another opportunity for growth will be finding aging property management business owners that will be looking to sell.
Another opportunity for growth will be finding aging property management business owners that will be looking to sell. Even though big brokerages/franchises will be getting into property management, small private PM businesses will still have a place, just as they still do in real estate. Again the firms that leverage technology and possibly outsourcing effectively, to reduce staffing costs & improve marketing, will have the greatest success.
Currently in property management revenue, single-family versus multifamily is split evenly at about 50% – however, he estimates that 60% of the revenue comes from single-family homes, so more revenue per property is made on single-family homes.
Here's the data & information Steve presented, in his slides:
Revenues for the residential property management industry are estimated at $39 billion for 2015
This is shared among an estimated 34,000 discreet firms offering some form of residential property management
The average firm in the industry has grosses/revenues of slightly over $1.2 million
The residential brokerage industry received nearly $68 billion in gross revenues in 2015 up slightly over 2014 results
There are an estimated 80,000 brokerage firms and 1.2 million real estate agents
The 500 largest brokerage firms have approx. 30% of this total and the average real estate agent grosses approx. $56,700 before costs
One source indicates that residential property management firms have an average operating margin of approx. 16.0% before taxes (AnythingResearch, 2015)
REAL Trends data on residential brokerage businesses shows that typical pretax operating margins are 4.0 to 5.0% pretax as a% of gross commission and fee revenue
While consolidation is a topic of conversation and is taking place, it is not yet having a significant impact on new business formations or barriers to entry
The 20 largest residential property management firms have less than 5% of total industry revenues
The 20 largest residential brokerage firms have less than 10% of total industry revenues
Both industries are faced with increasing costs for technology, marketing, operating overhead and compliance related costs
As a result, while both brokerage & property management face positive growth prospects in the years ahead, they are also both faced with downward pressure on margins
There is a small but growing trend of residential brokerage firms entering the residential property management business
It is being driven by a) search for new revenue and profit, b) the decline of access to the mortgage and other settlement services and c) the realization that nearly 40% of households are renting not purchasing
A significant percentage of all Single-Family investor-owned properties are owned by private investors (> 80% of all Single-Family owned and rented
properties)
Most private investors either own 1-2 Single-Family investment properties or more than 8 Single-Family properties (both about 28% of all investor-owned Single-Family properties) (Invaluable Investor Report, 2013)
A majority of those owning from 1-4 Single-Family investment properties do their own PM
However as they own more than 4 Single-Family investment properties they tend to start using PM firms for a full range of services
Franchising in residential brokerage is well developed – nearly 42 percent of all agents are associated with a national franchise company
Franchising in property management is not as well developed and while it has been around for over 25 years it has not had the same penetration into the industry
Merger and acquisition activity in the brokerage business is extremely strong and should set new highs in 2015-2017 period
Merger and acquisition activity in property management is also picking up
In both industries (brokerage & PM) pressure on margins, aging of the ownership and increased regulatory issues will drive consolidation
In both industries, one hidden issue that is starting to be felt at all levels is finding the talent to manage and run the business
Employment and benefit costs are rising significantly and there are no factors known at this time that will mitigate this in the next few years (minimum wage increases, health insurance costs, training costs, etc)