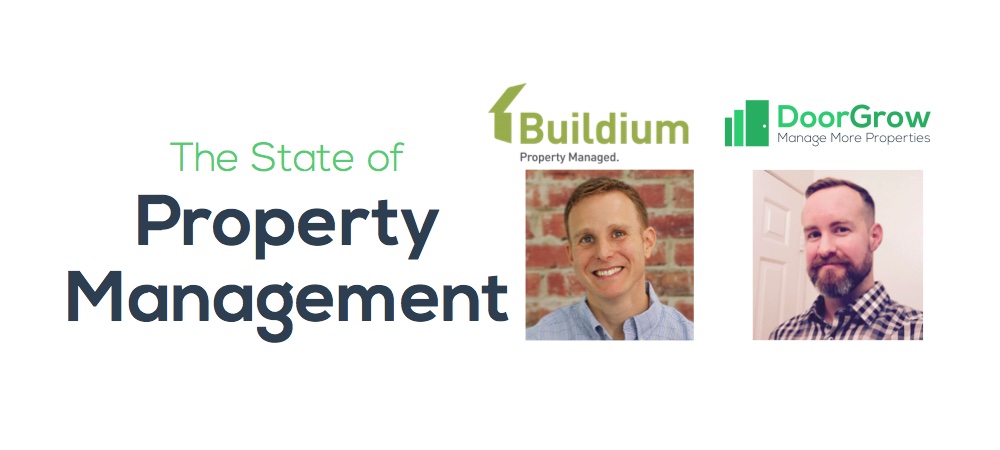 Intro: Michael Monteiro the CEO and co-founder of Buildium & his team put together a survey of over 1,000 property management companies. Buildium is one of the simplest and most intuitive tools available to residential property managers. Get a copy of the report and follow along with us as we dig through it:
Scroll to the end of this post to find links to the various resources that were mentioned.
Insights you will gain (grab a pen & paper and take notes!):
Get to know Michael and hear what motivated him to start Buildium 11 years ago.
Pricing your property management services & why you want to avoid pricing low if you want to grow.
Getting very clear on your ICP (Ideal Customer Profile), what sort of clients & properties you want to take on… and how that affects whether or not you get noticed.
Firing clients as a strategy for growth.
How knowing the biggest pain points of your target market (property owners) helps you target them effectively and provide the right services.
The importance of accuracy (doing what you say) availability (being available) & communication as a way to stand out in your market.
The best ways to get leads & grow your business, including diversifying your methods & marketing channels.
Why property managers fail with internet-based leads, even though they do well with word of mouth leads.
Hiring good people is one of the biggest challenges for property management business owners.
Controlling vs. inspiring your team.
Financial incentives don't work to inspire better performance from your team.
The importance of clarity on your values, systems, processes, & purpose so your team stays aligned with your vision.
4 steps to creating a healthy organization.
Financial incentives aren't effective at motivating your team.
& more!
Resources Mentioned
All links open in a new window…
4 Ways We Can Help You Get More Clients, More Freedom & More Money
1. Get the 95-minute DoorGrow CODE™ Training
In how to grow your PM business and then make it scaleable. In 95 minutes, I'll show you why most marketing is wasting your money, how to eliminate your advertising expense entirely, and grow faster than your competitors.
Just reply with the word "CODE" in the subject line & we will send it to you.
2. Join our In-Person, 2-Day, Gamechanger Workshop & Take Big Action
This event is designed to be different than conferences in that we are bringing in expert coaches and you will be taking immediate action to review financials, improve profits, assess your team, systematize realtor referrals, find and initiate your first acquisition deal, and more. This will catapult your business toward success
3. Join our next DoorGrow Boardroom
4x a year, we run a 2-day intensive in Austin, TX, with a small group of savvy PM business owners. We deep dive into each business. You will gain insights into your business, get clarity, and walk away with a solid strategic plan.
4. Get a Scale Roadmap Session
If you ever want to get some 1:1 help, we can jump on the phone for a quick call, and brainstorm how to get you more leads, increase profits, and make the business easier, less stressful, & more efficient. Book a call with us.