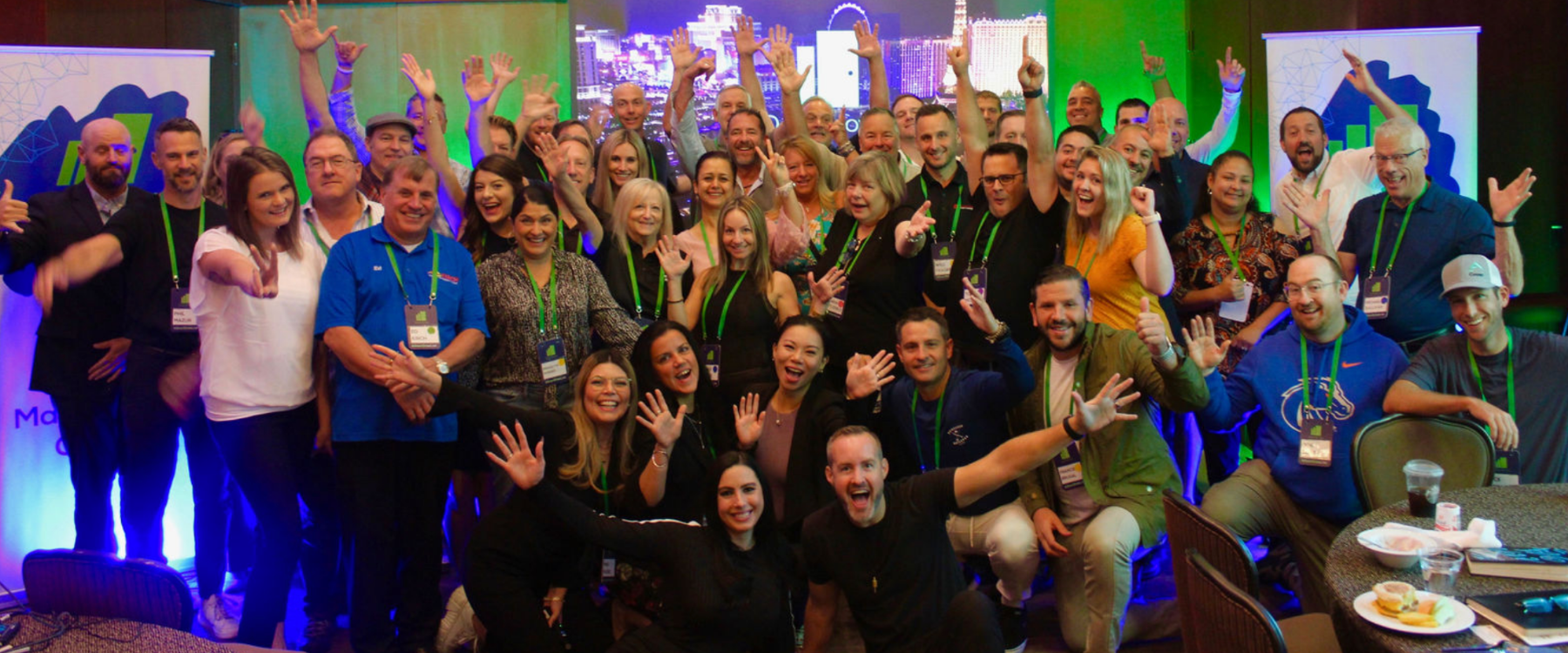 Is your property management business stagnant, barely treading water, or worse, losing doors faster than you can replace them?  Maybe your team is burnt out, underperforming, and ready to jump ship?
Is it even worth mentioning profits, or are you operating in the red month after month and praying for a miracle?

If you answered yes to any of the questions above, you already know something has to change. Property management coaching from the right experts can make a dramatic impact on your business. The right coach will take you from the bottom of the pack to the leading management company in your market.
Looking for the best property management coaching program? DoorGrow's Mastermind is designed with your unique needs in mind.
Learn the five key takeaways that we believe make our coaching the best option in the industry.
DoorGrow offers the best property management coaching for any entrepreneur looking to turn a new leaf and begin building a business that generates impressive results, year after year. Our team would be happy to answer any questions you have about the program, share some of our past wins with you, and determine whether you're the right fit.
4 Ways We Can Help You Get More Clients, More Freedom & More Money
1. Get the 95-minute DoorGrow CODE™ Training
In how to grow your PM business and then make it scaleable. In 95 minutes, I'll show you why most marketing is wasting your money, how to eliminate your advertising expense entirely, and grow faster than your competitors.
Just reply with the word "CODE" in the subject line & we will send it to you.
2. Join our In-Person, 2-Day, Gamechanger Workshop & Take Big Action
This event is designed to be different than conferences in that we are bringing in expert coaches and you will be taking immediate action to review financials, improve profits, assess your team, systematize realtor referrals, find and initiate your first acquisition deal, and more. This will catapult your business toward success
3. Join our next DoorGrow Boardroom
4x a year, we run a 2-day intensive in Austin, TX, with a small group of savvy PM business owners. We deep dive into each business. You will gain insights into your business, get clarity, and walk away with a solid strategic plan.
4. Get a Scale Roadmap Session
If you ever want to get some 1:1 help, we can jump on the phone for a quick call, and brainstorm how to get you more leads, increase profits, and make the business easier, less stressful, & more efficient. Book a call with us.